On board the "Oneiro" you have the chance to visit beaches (of Milos) beyond reach to explore hospitable caves, to swim in clear blue waters and enjoy one of the most beautiful and breathtaking sunsets in Cyclades.
Enjoy the summer sun and the gentle sea breeze sailing on a safe and comfortable for the passengers "Beneteau 400".
Our vast experience on tourist sailing boats and on the coastline of Milos as well as the surrounding islands, guarantees a pleasant trip full of surprises. Music, rest and sunbathing will be a pleasant part of our trip. Indulge in every moment of your trip and visit Milos through a guided tour by our experienced captain.
ACTIVITIES
---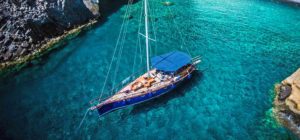 ---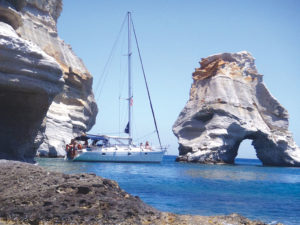 HOTELS
---
Vivere A Plakes  Plaka Milou
---
Moschoula studios    Adamas, Milos