Our goal is to help you make the best use of your time in our city. Whether you're on vacation, on a business trip or even just hanging around the city, we offer a variety of running tours, through the famous and historic attractions of Thessaloniki.
For those who seek to run off the beaten path, we organize customised runs to fulfill your demands, showing you the hidden gems of our city and it's nearby suburbs.
Last but not least, for the nature lovers, our trail guides will lead you to the surrounding forests of Seich Sou and Mt. Chortiatis, where you will have the chance to capture the breathtaking views of the Thermaic Gulf, Mt. Olympus, nearby villages and the surrounding lakes.
"We love running and we love our city, but most importantly we love sharing our passion with you."
RESTAURANTS
---
Hamodrakas Seafood Restaurant  M. Gagili 13, Kalamaria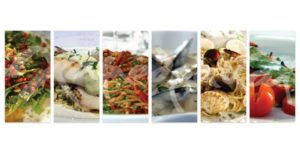 ---
Marea Sea Spirit  Restaurant  13 Lori Margariti, Street
---
To Manitari  Restaurant  57 Th. Sofouli Street
---
Clochard  Restaurant  4prox. koromila str