https://www.santorini-yachts.com
We are Spiridakos Sailing Cruises. A Sailing Company specialising in good to outstanding Luxury Catamaran and Motor Yacht Cruises around Santorini and the nearby islands since 1986.
Our 33 Years' experience gives us the pioneer role in the ever expanding Sailing Cruises industry within the South Aegean Region.
The main focus of our Cruises is directed towards exploring all of Santorini's unique landmarks while creating a warm, welcoming and unique experience for those on board.
We are proud owners of a fleet of 9 Catamarans, a Motor Yacht and 2 Rib Boats of distinct quality. Our mission is to deliver a compassionate, lavish and efficient service, accompanied with a well maintained sailing fleet, thus ensuring the fulfillment of the highest of your expectations.
Through our daily cruises, we offer you the perfect Santorini experience, providing guided sailing tours, leisure activities and fine dining paired with local wines. We put emphasis on comprehending our customers' desires and expectations, and you are more than welcome to share those with us and experience the Greek hospitality at its finest.
Special offer / Events
---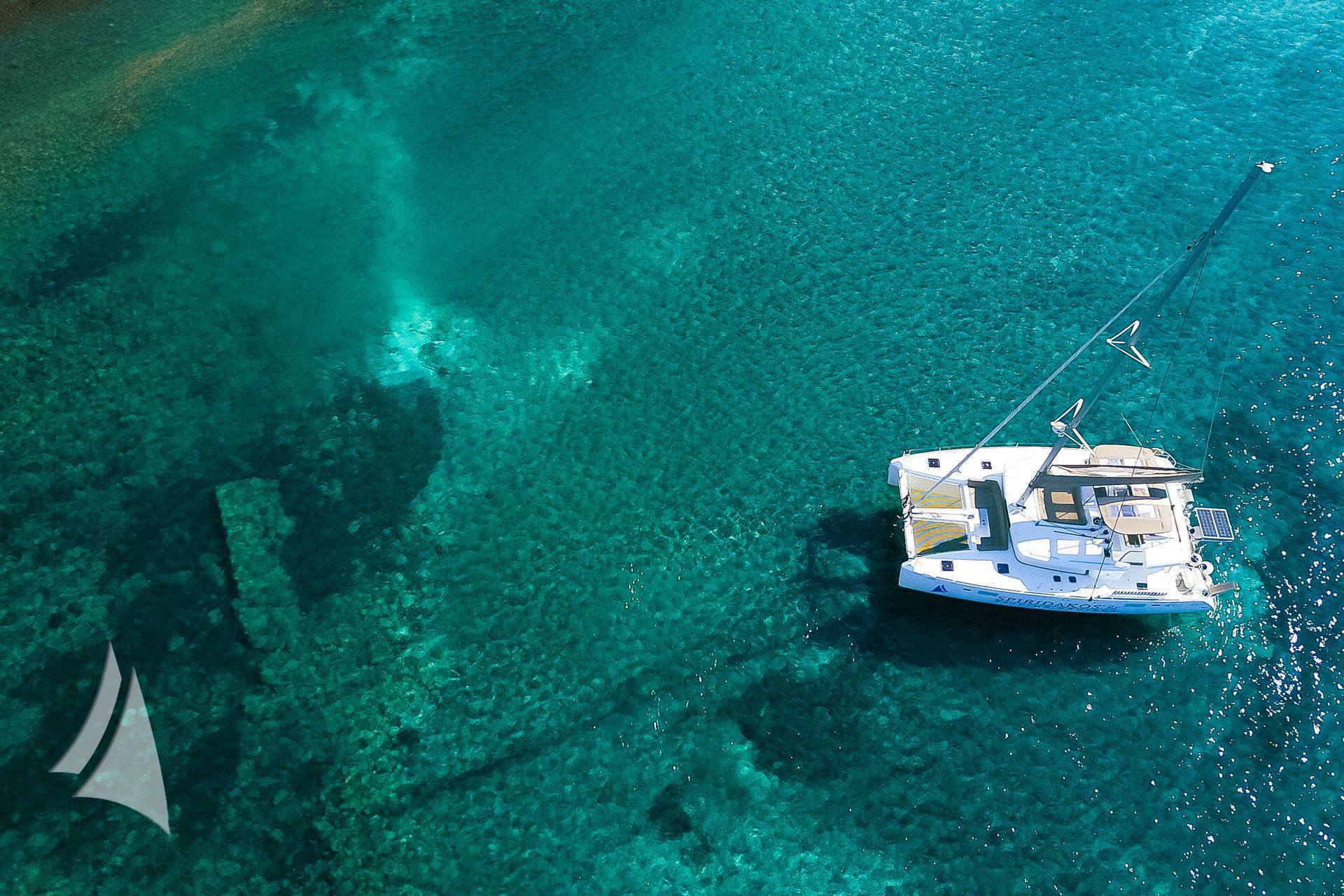 https://www.santorini-yachts.com We are Spiridakos Sailing Cruises. A Sailing Company specialising in good to outstanding Luxury Catamaran and Motor Yacht …
0 comments
Activities
---
Spiridakos Sailing Cruises
We are Spiridakos Sailing Cruises. A Sailing Company specialising in good to outstanding Luxury Catamaran and Motor Yacht Cruises around Santorini and the nearby islands since 1986.
Our 33 Years' experience gives us the pioneer role in the ever expanding Sailing Cruises industry within the South Aegean Region.
The main focus of our Cruises is directed towards exploring all of Santorini's unique landmarks while creating a warm, welcoming and unique experience for those on board......
---
Santorini Pictures
What to expect
First of all, Santorini photography tours are private, so everybody know it's other and because of that, the photo tour and the places we will visit depends on your needs and interests We will show you the best and the most interesting places of this wonderful island in a unic Santorini photo tour. We are photographers and not tour guides or historians, but that doesn't mean that we won't provide you with information for every place you will see. However, the main thing is that you will have the opportunity to see places that is impossible to know and see alone, learn how and which techniques are needed in order to be able to take pictures under any conditions, that will remain forever. We will go to several beautiful places in Santorini for the photo tour, we will walk through traditional local villages like Pyrgos and Emporio, the most famous regions like Fira or Oia, Black or Red beach and some hidden spots with amazing view, so take the chance and try a Santorini photo tour with us! Just to Know that more the hours, more the places we can go.......
---
Around Travel Transfers & Tours
Our office is in Akrotiri-Thira, one of the most beautiful and great archaeological importance village, because here are the majestic Ancient.
Our office is newly established, but with experience in tourism and respect for the guest, we provide services for the best stay on our island, such as individual transfers, guided tours all day or half or preferably to the needs of each client, VIP tours escort or tour guide.
If you wish, we provide services even for those who want to make their wedding more unique, e.g. with special car decoration, according to customer requirements.
---
Eco Bike Santorini
Our e-bike tours guarantee
A fully immersive experience of the real and authentic soul of Santorini. The uniqueness of our tours is the combination of standard tours with the main and traditional
tourist attractions, natural cycle paths and architecture. Unique itineraries are carefully selected. They are the result of a deep knowledge of the territory and passion for the region, its history and tradition.....
---
Atlantis Dive center
We are a professional and family-run dive centre located in Oia, one of the most characteristic and beautiful settlements in Santorini. Atlantis Dive Centre is owned by Apostolos Stylianopoulos and Marta Fortes Vilaltella.
With his 20 years of experience on the island, Apostolos knows Santorini very well – above and underwater. He is a PADI Master Instructor, the first Cousteau diving instructor in Greece, and a Speedboat captain instructor. Marta is a recreational diver and shares Apostolos's passion for the sea.....
---
Santorini Seakayak
Our Guides are certified by British Canoe Union and are highly experienced kayakers in the Greek seas. Practice keeps on going all year round. We organize stuff expeditions where we can check or/and improve our skills annually.
They love the outdoors, and will give priority to safety. They will always try to ensure that guests are taken care of and enjoy the tour. Part of that is teaching you the basics to be proficient while on the water kayaking. Their knowledge will help set the kayak up in the best combination for the most efficient travel. Listen to their instruction and follow their lead on the water.
---
Santorini Kite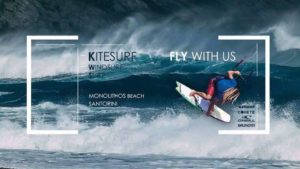 We welcome all Kiters, Windsurfers, Surfers & Wave lovers to the Beautiful Island of Santorini with the active Volcano and the unique Sunset. Santorini is a unique travel destination that everyone has to visit. The natural caldera that created from a volcano explosion and the most romantic Sunset of the world with the back, red and white beaches makes the Santorini Island, The Best Choice for every traveler. Santorini Kite is located at the east side of the Island, very close to the airport and is the absolute place for the lovers of Kitesurf, windsurf, Surf & SuP but also for them who are looking for the Unique wild side of the island that is not so popular and crowded due to strong winds and wavy beaches........
---
Santorini Helicopter Tours
Try our excellent helicopter tour and witness the magic of Santorini as you never have before, The helicopter tour will be an experience that you will cherish for the rest of your life! Aerial tours of Santorini offer breathtaking views on the geography of the Santorini and it's beautiful landmarks, so whether you're a from here or another country you will get to experience the island from a different perspective.
You can choose between, 20 minutes, 30 minutes or 1 hour Santorini helicopter tour. You will fly over Megalochori and its famous short basket vineyards on the way to the mysterious and stunning black beaches of Kamari, Monolithos and Vourvoulos Villages.......
---
Santorini Gastronomy
For the Mediterranean people, the extraordinary diversity of the landscape has offered an array of opportunities to develop all gastronomical experiences from the high mountains of Epirus to the olive plains of Crete. The sun and the salt have given their taste to the soil which produces unprecedented quality products, like the olive oil, the wine and the raw material which grow naturally in this fertile land. But even more to that, the gastronomical habits of the Mediterranean people have been associated with a cultural and social experience like in no other country over the world.
---
Santorini Yachting Club
Santorini Yachting Club is an experienced yachting charter company that offers unique excursions to the island of Santorini and nearby islands
---
Santorini Exclusive Sailing
Welcome to Santorini Island!
Whether for a few hours around Santorini or a full day private tour to Ios, we guarantee you an experience you will never forget!
---
Santorini Adventures
Our guided tours on electric bicycles give you an opportunity not only to keep yourself active but to have fun while exploring one of the most beautiful of all Greek islands. With our Ebikes you don't have to worry about being exhausted, the electric motor gives you the ability to control how hard you work and is there to pick up the slack if you need to get up a difficult hill. You can choose to pedal all out without the motor, or you can just glide along without any effort as the electric motor does all the work. The amount of exercise and intensity is entirely up to you.
---
Helicopter Private Services
In Helicopter Private Services LTD following stable steps we created a united network for your fly needs in helicopter and private aircrafts.
Creating conditions with continuous effort to improve Helicopter Private Services at the highest level.
We offer high quality aviation services, ensuring safety, speed and comfort.
Helicopter is nowadays the fastest developing mode of trasport in the world.
It´s ability to carry passengers, even in the most inaccessible places in less time compared with the time taken by the other modes of transport,making it the most attractive solution for every type of transport needs.
Restaurants
---
Selene Restaurant  Pyrgos
'Selene' restaurant was established in 1986 in Fira, Santorini by Yiorgos and Evelyn Hatziyannakis. Our aim was from the very start, to show and promote the local products along with the local cuisine hoping that this will enable us to transmit to our guests a taste of the island's culture. The success that we have had all those years not only within Greece but also worldwide, has encouraged us to continue with cooking lessons, catering for weddings and conferences and various gastronomical events.
Since 2010 'Selene' restaurant has moved location from Fira to Pyrgos. Pyrgos is one of the most beautiful and well-preserved villages of Santorini built around a medieval castle located in one of the highest points of the island offering magnificent views. What is mostly important for us however is that Pyrgos village, and the restaurant's location especially, lies next to the famous vineyards and the valuable farmland of Santorini.......
---
PyrgosRestaurant Santorini
In Pyrgos Restaurant you will enjoy a great hospitality and gastronomic experience that combines authentic tastes from Santorini and the Mediterranean. Our long experience, the genuine and warm welcome, the passion for serving a series of tastes that fuse freshness and creativity along with the impeccable event and wedding services have established Pyrgos Restaurant as a premium choice for those who wish to enjoy the best of taste and feast in Santorini!
---
Kiwi Restaurant  Kamari
n China, a meal is a social event meant to be experienced with others. Food is shared in a communal setting. Dishes are served "family style" to ensure all guests get a taste of everything. The principles of Chinese cuisine are entrenched in a theory of harmony, dictating that all facets of the senses are stimulated equally. A balance of tastes, textures, fragrances and colors are presented in a way that enhance and accent the other. To ensure the most enjoyable experience, ordering is traditionally done by a single person, typically the host.
---
Mario Restaurant  Monolithos
Opened in 1982 in Monolithos area, Santorini, Mario Restaurant has become famous for its genuine and traditional Greek and Santorinian offering always with respect and love for the Greek cuisine dishes and elite delicacies of all Aegean area. Holding up to 450 persons Mario Restaurant is the best place where you can both enjoy a dinner and to organize a small or big event!
---
Sunset by Paraskevas tavern
Unique flavours from Santorini, colourful salads, delicious appetizers and the famous lobster spaghetti- acclaimed as the best in the Cyclades- are just a few of the menu proposals that are part of the Sunset by Paraskevas tavern experience.
The fresh fish arrive daily; each day the sea has a different gift in store, and that's what defines the day's menu. Paraskevas and Margarita handpick the best ingredients, and then they start the prepping, bright and early, so as lunch is ready as soon as you start feeling hungry! The base of Sunset by Paraskevas tavern's tastes are the sea's fruit, the unique products of Santorini, the Mediterranean cuisine traditions. It is our daily commitment to prepare and share our love and passion for the tastes and the hospitality of Santorini!....
---
Mylos Bar Restaurant  Firostefani
For a lovely lunch, our light a la cart menu offers a variety of tasty dishes and salads.  And in the evening, if you really want to treat yourself to a fabulous gourmet dining experience, nothing compares to a candlelitdinner at Mylos gourmet restaurant in Santorini.
If you are a vegetarian, Mylos Chefs' are always at your disposal to prepare delightful tastes for you. This is a place that ticks all the boxes: "stunning surroundings", "gorgeous atmosphere", "divine food" and "excellent service", guaranteed to please the most demanding gourmands and oenophiles alike.
---
Classico  Fira
Its name declares an established value, something outstanding, of the highest quality. That's what Classico is.
With 2 different spots on key locations of the island, it meets your demands for coffee, drink, cocktail and amazing food. Absolutely connected with the breathtaking view of the volcano and the blue of the Aegean Sea, the Classico in Fira capital is always considered as the ideal choice for you to enjoy coffee, breakfast, a glass of wine… and now the enriched Mediterranean cuisine.
The flavors of Classico were harmonized perfectly with the environment. The classic Greek was combined with modern elements and the result is impressive. The menu seems to praise the gifts of the nature and includes a rich variety of salads, risotto, pasta, meat, seafood and fish options, all served in order to meet the needs of a discerning palate and delight the eyes at the same time! Among the "not to miss" dishes are the lobster, the shrimp and the fine salmon rolls!
---
Restaurant Argo  Fira
A tasty trip begins in Argo restaurant in Fira, Santorini and at the heart of the beautiful capital of Santorini, Fira. Full of flavors from around the world, Argo restaurant in Santorini with its elegant spaces, relaxing decor, great views of the caldera and the sunset will travel you around the world through the flavors of the new age cuisine. Starting point is Fira, Santorini.
Overlooking the breathtaking view of the unique Santorini Caldera you will be overwhelmed by strong emotions. On the different levels of Argo restaurant in Fira, you will enjoy your lunch or dinner with suggestions from an inspired menu that emphasises in seafood, Mediterranean flavours without missing international touches.
Delicious appetizers, fresh salads, succulent meats and fresh seafood meets the imagination and enthusiasm of the people of Argo restaurant in Fira, Santorini in an environment decorated with style and details that draw their inspiration from the sea and the Cyclades........
---
Local Product
---
Where The Sky Meets The Sea And The Earth Greets Life Force,
Where The Vines Bestow Their Fate To The Sun And The Soul Surrenders To The Senses,
Where The Wind Shapes The Cliffs And The Disobedient Mind Seeks For The Pure
And The Unexplored, Is Where Venetsanos Winery Is Formed, Into The Nature.
---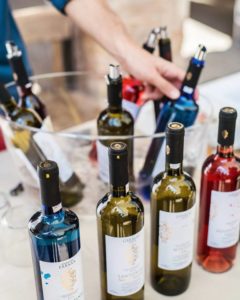 Gavalas winery, in Megalochori, Santorini, is a family tradition. The family has been engaged in the vinification of the varieties grown in Santorini since the end of the 19th century. We hope that you will also become a devotee of the wines produced in our winery.
---
On the ancient plain of Oia, in the island of Santorini, the winery of DOMAINE SIGALAS can be found. Here, the most vibrant variety of the Mediterranean zone, the Santorini Assyrtiko as well as the Aidani, Athiri, Mandilaria and the Mavrotragano are put to the best use possible, and with the proper respect to their organoleptic characteristics, the quality wines are produced which receive acclaim in international competitions, both in Greece and abroad.
---
Santo Wines Winery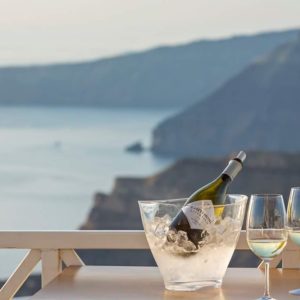 The Union of Santorini Cooperatives, SantoWines was founded in 1947. Today, it consists of the largest organization of the island representing all the cultivators and counting 1.200 active members. SantoWines is committed to safeguarding the local traditional cultivations , producing highest quality Protected Designation of Origin (PDO) Santorini wines and products as well as promoting sustainable agriculture development.
SantoWines' R&D invests in the ongoing development of cultivation and vinification techniques, while it aims at the preservation of the biodiversity through the operation of a nursery of autochthonous varieties, a solid base for study and trial cultivation of local grapes.
---
With the sign of Ammonite.
The fossil of the Aegean Sea – whispering the ancient secrets of the Greek land has been getting around the world the most famous Greek varieties the last years using the name GAIA wines. This was accomplished, with the education and the passion of its people.
GAIA Wines was founded in 1994 by Yiannis Paraskevopoulos (Agriculturalist and PhD in Enology from the University of Bordeaux II) and Leon Karatsalos (Agriculturalist).
Both of them are the ideal examples of the Greek mindset of traveling and gaining knowledge and experience – characteristics transmitted  to the production of their wines- aiming to offer to all the wine lovers worldwide, the best possible result in their own way.....
---
Estate Argyros continuing its long-term commitment of planting new vineyards, preserves the viticultural tradition on Santorini which has ever been the vision of Argyros' Family.
A dynamic team of Experts is on board with the winemaker who never shies from innovation & hospitality, while remaining true to the terroir of Santorini.
---
Hatzidakis winery was founded in 1997
Co-founders: Haridimos Hatzidakis & Constantina Chrisou
In 1996, Constantina showed to Haridimos the vineyard of her family. This vineyard is located at the village of Pyrgos Kallistis, on the way to the monastery of "Profiti Ilias-Santorini". It is situated 330 meters above sea level. The vineyard was abandoned for many years, as Constantina's parents, George&Aikaterini Chrisou had left the island because of the earthquake in 1956 and had moved to Athens as many locals did at that time. Until 1996, the vineyard remained uncultivated. Haridimos was the first who took the decision to re-cultivate the vineyard and the rest is history. The vineyard was cultivated with Aidani which is an organic grape variety.......
---
Based upon the solid foundations of granddad Artemis's winemaking tradition since 1952, the winery made a dynamic entry in contemporary winemaking in 2004, when grandson Artemis Karamolegos invested in the production facility and the privately owned vineyards, producing wine of protected designation of origin (PDO) for the first time. Almost 15 years later, our wines keep earning prizes at international and domestic competitions while our export activities continue to grow on a yearly basis: we are currently the third largest winery of Santorini in terms of production volume.
---
The Koutsoyannopoulos Wine Museum – Years of Winemaking Tradition
Located on beautiful Santorini, the Koutsoyannopoulos Wine Museum has everything a visitor would want to know about winemaking in one of the most unique places on earth. With the Koutsoyannopoulos family knowledge and historical exhibits, guests will get a glimpse of what life was like as a winemaker here.
This one of a kind museum happens to be nestled in a cave and because of its unique position this natural labyrinth is eight meters below ground and 300 meters long. It took our family twenty one years of hard work, patience, and perseverance to complete the wine museum in this remarkable location, but it was all worth it.
---
A fresh beer experience never before available in Santorini. Unfiltered, to capture every particle of flavor, our extraordinary "Lagered Ales" are alive with personality.  Unpasteurized & preservative-free, they are also sensitive & somewhat fragile, as their very "living" nature requires refrigeration to assure their excellent quality and ultimately, their perfect enjoyment.
Each recipe contains four simple components - malted barley, hops, yeast & water - that in myriad permutations translate into countless possibilities. Let's meet the donkeys! 
---
Santorini is volcanic and unique. Our spectacular island receives little rainfall, so what grows is intense in flavour and aromas and limited in quantity.
In brewing Volkan we bring together, lava rock filtered mineral water and the best of local ingredients; rare Santorini grape honey and ancient citrus medica essence from Naxos.
---
Hotels
---
Sun View Villas  Pyrgos
Pyrgos is situated 8 km southeast of Fira.
The village is located on a fabulous spot on top of a hill and displays incredible panoramic views of the island.
At the bottom are some nice taverns, a shop that stocks international press and the usual tourist shops.
The Venetian castle is one of the five on the island of Santorini and dates back to the 13th century.
The fortfied settlement is amphitheatrically built on the hill and offers superb views of both sides of the island.
---
Callia Retreat Suites – Adults Only  Fira
Callia Retreat is a full service hotel in the tranquil area of Kontochori, just a few steps away from the centre of Fira. The suites of Callia Retreat can accommodate up to 3 people and feature balconies with stunning views and the indulging sensation of privacy, created for endless moments of intimate relaxation. In the chic pool area of Callia Retreat you will revel in the sunlight, lounging and relaxing in lush sunbeds, meanwhile our pool snack bar offers a gastronomic adventure into the Greek and Mediterranean culinary heritage.........
---
Ayama Hideaway Villa  Exo Katoikies
Located in Fira, Ayama Hideaway Villa offers free WiFi, a garden and air conditioning. The Archaeological Museum of Thera and the Museum of Prehistoric Thera are 1.1 mi from the property.Opening onto a balcony, the villa consists of 1 bedroom. There is a dining area and a kitchen complete with a dishwasher and an oven.Central Bus Station is an 20-minute walk from the villa. The nearest airport is Santorini (Thira) Airport, 2.5 mi from Ayama Hideaway Villa.
---
San Marino Suites  Fira
A lush, verdant garden surrounded by luxurious suites in an exclusive area of Santorini is ready to host an unforgettable holiday!
Just a few steps away from Santorini's capital, in the scenic neighborhood of "Kontochori", stands a unique, luxury suite complex. You won't believe your eyes when you first see the vibrant green olive garden, the comfortable, relaxing deck chairs, and the swimming pool with its romantic little nooks. A stunning sea view unfolds right in front of your eyes and follows you, wherever in San Marino Suites you may be......
---
Avant Garde Suites  Akrotiri
Located in Akrotiri, and the only design hotel on the island of Santorini, the Avant Garde Suites, with their futuristic style and radical decor, are truly impressive. The property offers 11 luxury suites, 9 with an outdoor Jacuzzi and terrace and 2 studios with a terrace. Also on offer are an impressive pool, outdoor Pool & Snack Bar and a new wellness area with indoor pool; all of which have an uninterrupted view of the magical caldera.....
---
Aronia Villa Imerovigli
Our home is ideally positioned to enjoy all year round in Santorini. Aronia Villa is situated in a quiet and safe neighborhood, in Imerovigli, retaining the value of peaceful living while having the beach literally on your doorstep. It's conveniently close to Vourvoulos Village (5-minute drive), where a selection of mini-markets, restaurants and coffee shops are located. Moreover, the center of Santorini, Thera, is only a 10-minute drive and Oia is approximately 20-minutes away.
This 80 m2 and fully equipped paradise invites comfort and tranquility. The number of windows allow the natural sunlight to illuminate the space and add that extra warmth. It is a seafront residence which offers 2 bedrooms, a loft with a double-bed, 2 bathrooms, a generously-sized living room, a kitchen and an expansive garden. In addition, Aronia Villa provides a fireplace, 3 smart – TVs, an indoor climate-control system for the steady summer heat and those cold winter days and any other necessities you would normally have in your own home (an iron, a hairdryer, a kettle, shampoo etc.). After all, you are our guest, not just a regular costumer.
Wake up to a breathtaking view and enjoy the magnificent sunrise every morning. It's your turn!
---
Oia Santo Maris Luxury Suites and Spa
You've just arrived at Santo Maris Oia.
We've been waiting for you.
Let go and leave everything up to us from this moment on.
---
Kokkinos Villas  Akrotiri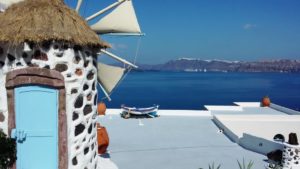 We welcome you for an unforgettable vacation with calm, comfort and excellent hospitality at Akrotiri Village in Santorini island !
Kokkinos villa's spacious Rooms offer a stunning Caldera view accommodation in Santorini Island.
With a fantastic panoramic view over the breathtaking Caldera, Santorini picturesque gulf with Volcano in the center, Kokkinos Villas welcomes you with traditional Greek hospitality, in its friendly island environment and a big outdoor Swimming Pool......
---
Angel Luxury Suites  Fira
Perched on a cliff with views of the Caldera, Angel Luxury Suites is located in Fira, 400 m from Archaeological Museum of Thera and 400 m from Megaro Gyzi.Every room is fitted with a flat-screen TV with satellite channels. Some rooms feature a seating area where you can relax. You will find a coffee machine and a kettle in the room. Each room is fitted with a private bathroom. Extras include bathrobes and slippers. Angel Luxury Suites features free WiFi throughout the property.
---
Maregio Suites  Oia
Located in the scenic village of Oía, just steps from Oia Castle, Maregio Suites offers suites with private plunge pools and hot tub. Blending traditional Cycladic decoration with modern minimalistic touches, each suite features unobstructed Caldera views.
Each suite at Maregio features spacious interiors and modern amenities. Each includes a seating area and a satellite, flat-screen TV and DVD player. The state-of-the-art bathrooms offer free branded toiletries. An espresso maker and a mini-bar are also available in every suite.
---
Mystique, a Luxury Collection Hotel  Oia
Get the celebrity treatment with world-class service at Mystique, a Luxury Collection Hotel, Santorini
On Oia's most famous cliffs, the Mystique features an infinity pool with a deck, and a bar with breathtaking views of the Volcano and the Caldera.
Decorated by famous interior decorator Frank Lefebvre, the stylish Mystique features nature-inspired design in harmony with the traditional architecture and the most up-to-date technology.
All suites open onto sea-facing terraces or balconies and are fully equipped, featuring flat-screen TVs and wireless internet. Appointed with king beds, all units provide luxurious comfort and space.
---
Andronikos Santorini  Imerovigli
Boasting magnificent views of the world-renowned Caldera, Andronikos Santorini blends modern esthetics with traditional Cycladic architecture. The cliffs of Imerovigli, from where guests enjoy the scenic sunset views that Santorini offers, are just a short walk away.
The well-appointed rooms and suites at Andronikos Santorini open to a balcony or terrace with splendid sea views. Some of them boast their own outdoor hot tub. Each includes a private bathroom with a shower, while free toiletries are also offered. A seating area where guests may relax is featured, while a flat-screen TV with satellite channels is available in every unit. Air conditioning comes standard.
---
Vedema, a Luxury Collection Resort  Megalochori
Built around a 400-year old winery, the 5-star Vedema Resort overlooks the rolling vineyards, the Aegean Sea, and the colorful sunsets. This superbly located resort offers true luxury in a beautiful, bright and minimalist design.
Vedema Resort is located in the medieval village of Megalohori, 4.3 mi from Fira town. It has 45 fully furnished apartments and villas with private verandas, dining rooms and every modern comfort. All of them have beautiful romantic beds.
---
Sun Rocks Relais & Chateaux  Imerovigli
Sun Rocks, perched 300 m above the Aegean Sea, offers a cliff-side pool with a lounge-bar (operating between 08:00 and 24:00) and a poolside restaurant.
The 18 sophisticated rooms and suites feature soft, discreet earthy colors. Each luxuriously furnished unit has a sitting area with an iPod docking station and shared veranda with superb views of the Aegean Sea.
An American a la carte breakfast is served by the pool. Fresh juices, fine wines and cocktails are served throughout the day. The romantic Elea Restaurant proposes imaginative dishes prepared with the finest produce.