Special offer
---
//climbkalymnos.com/ Climb Kalymnos is a daily resource for climbers to stay informed on a wide range of Kalymnos-related topics. Our …
0 comments
Activities
---
Climb Mediterranean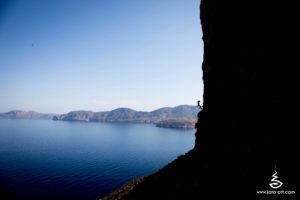 Climb Mediterranean is a dedicated rock climbing school based both on the Greek island of Kalymnos (perhaps the best overall climbing destination in the world) as well as on the beautiful Mediterranean island of Cyprus.
Climb Mediterranean offers climbing courses including tailor-made guided and instructed rock climbing camps. Climb Mediterranean aims to create an environment for you to progress and evolve. The enthusiasm and experience of the instructors will help you learn and develop in safety your climbing abilities, whether you wish to push your limits, just enjoy your climbing, or bring more awareness to your climbing practice… and ultimately celebrate life with a Greek style.
---
Divers Island
In our diving center, Diver's Island Kalymnos, will help you realize your dream and explore the wonderful underwater world. Diver's Island Kalymnos was created by people who love to dive and communicate their love for the underwater world.
We provide you, free of charge, the necessary equipment, moving to and from the diving point, experienced and certified instructors.
---
Climb Kalymnos
Climb Kalymnos is a daily resource for climbers to stay informed on a wide range of Kalymnos-related topics. Our goal is to provide accurate, unbiased and up-to-date information on Kalymnos. To this end, your feedback is very important to us – feel free to leave a comment, or email us your questions, thoughts and suggestions.
Climb Kalymnos was founded in 2009 by husband-and-wife team Aris Theodoropoulos and Katie Roussou combining their passion and work backgrounds. Through their two websites, Climb Greece and Climb Kalymnos, their goal is to offer climbers around the world accessible, easy-to-understand information about a wide range of topics related to climbing in Kalymnos. Aris and Katie divide their time between their flat in Athens and their home in the shadow of the cliffs in Armeos, Kalymnos.