Special offer
---
Posts not found
Activities
---
Karpathos Cruise Boat
A unique chance to visit the well hidden natural treasures of Karpathos Island and swim or dive its virgin beaches in the privacy of your own luxury motorboat!
Our captain and crew will be more than happy to assist you during your cruise. We will take care of all your needs in order to enjoy an unforgettable trip to some of the most unique destinations in Karpathos Island.
Our friendly and laid back environment will pleasantly surprise you and you will have the opportunity to enjoy activities such as fishing, scuba diving, snorkelling or just relaxing in our sun deck! Our expert captain is more than willing to explain and demonstrate all the ship handling procedures that he and his crew perform during your cruise and maybe even let you experience them!
---
Karpathos Diving Center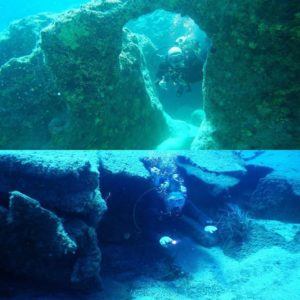 Karpathos Diving Center (KDC) is a small customer oriented business. It opened on 2007 and changed ownership in 2011. We are located in Pigadia main promenade road, minutes away from the centre of the city.
We are a small but dedicated professional team doing our utmost in providing the best diving services and diving education to all our visitors. In these few years of operation we have managed to satisfy many customers and a lot of our business is divers that visit us year after year.....