Special offer / Events
---
Posts not found
Activities
---
Surf Club Keros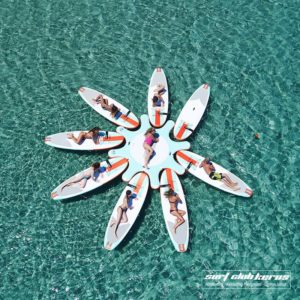 Surf Club Keros is the ultimate windsurfing and kitesurfing playground in Europe, based in one of the most wonderful beaches in Limnos, Greece. You can live the ultimate surf - and not only - experience near a sandy beach and blue waters. Lots os special events and unique camps, in which you will have a great time, are waiting for you! Do you like making friends from all over the world, doing surfing, windsurfing, kitesurfing, yoga and experience the surf lifestyle overall ? Surf Club Keros is the best choice for you!
Hotels
---
lithoessa   Kaspakas
The complex of the eight detached houses, called Lithoessa, always has in its centre the special visitor. Lithoessa means rejuvenation and feeling carefree; It involves waking up in my private house, enjoying my local breakfast in my veranda and gazing endlessly at one of the most beautiful beaches of Limnos that of Saint Ioannis, having the waves as my company.